Harding High School


Class of 1965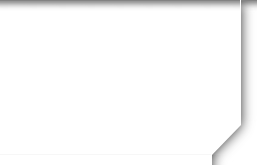 JOINED HHS 65' CLASSMATES
Percentage of Joined HHS 65' Classmates: 46.1%


| | | |
| --- | --- | --- |
| A: | 125 | Joined |
| B: | 146 | Not Joined |
WHERE WE LIVE
Who lives where - click links below to find out.

2 live in Arizona
6 live in California
4 live in Colorado
1 lives in Florida
2 live in Georgia
1 lives in Hawaii
1 lives in Illinois
1 lives in Indiana
3 live in Kansas
3 live in Maryland
1 lives in Michigan
2 live in Missouri
3 live in North Carolina
1 lives in Ohio
63 live in Oklahoma
1 lives in Pennsylvania
19 live in Texas
2 live in Virginia
1 lives in Washington
1 lives in Wisconsin
1 lives in Chile
1 lives in Mexico
1 lives in Sweden
146 location unknown
36 are deceased




Show HHS 65' Classmates on map
WHERE ARE THEY NOW

UPCOMING BIRTHDAYS

We're the best there is alive -- we're the Class of '65!
Class Motto
The great thing in this world is, not so much where we stand, as in what direction we are moving.
This site is a place to connect with other members of the Oklahoma City Harding High School Class of '65, to share memories, and to remember those who are no longer with us.
It should be much easier to view than the old website, and allows for a good deal of individual member input and interaction with other class members.
Photos from our 50-year class reunion are at the link on the left-hand side.
Click on Grade Schools for grade school "class photos ".
For those on Facebook, "Class Connection" (on this page) will help you to interact with your class via Facebook. All privacy and security settings are honored by the app. Class Connection feeds no private data to Facebook whatsoever.
ANNOUNCEMENTS
•

Harding Alumni Association

Harding Alumni,

Each Thanksgiving Holiday, one of the many things I am thankful for in my life is I graduated from Harding. Being in the secondary education field for over 40 years, I have realized what a great opportunity we were blessed with during our Harding years. This experience provided the ground work we needed to be successful in whatever endeavor each of us followed. Many of us went to college with help from parents, scholarships, etc. With that help, it made our dreams of a college education more realistic. I am asking you show your Harding pride by contributing to one of the scholarship funds and helping the seniors of 2017 achieve their dream of continuing their education at a college or university.

Presently you have several options to pick from:

General Scholarship – Scholarships will be awarded to graduates of both schools.

General Gifts – Gifts from this fund are used to provide equipment and services for the schools.

Maurine Sayre Scholarship – Awarded to a student who excels in mathematics or science at Harding Prep.

Marjorie Miller Scholarship – Awarded to a student who excels in language arts – one scholarship for each school.

Jane Pemberton Campbell Scholarship – Established by the class of 1959, in which Jane was a member. Awarded to a student at Harding Prep.

The Fine Arts Promise Scholarship – Awarded to a student who demonstrates academic achievement in the five major departments of the Fine Arts Academy – Visual Arts and Photography, Music, Drama, Dance and Journalism.

Our donation page on the web site

http://www.hardingalumni.org/dues_and_donations.htm

gives a brief explanation of the scholarship fund choices for each school and makes it easy to make a donation by credit card, or you can send a check to:

HHSAA
12101 N. MacArthur Blvd.
Suite A--Box 290
Oklahoma City, OK 73162-1800

Remember, donations are tax deductible. Make checks payable to the HHSAA and indicate to which fund the money is to be applied.
UA-52306218-1